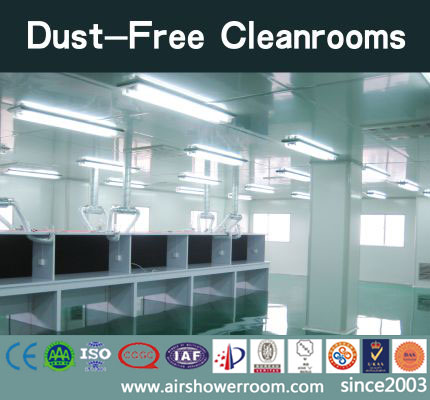 Add to Favorites
Share
Cleanrooms Designed And Installed
Payment

Origin

China Mainland

Minimum Order

5

Packing

Pieces
Product Detail
Introduction for Cleanrooms Designed and Installed

A clean room means a room in which the quantity of particles floating in the air and, when necessary, the temperature, humidity, and pressure, can be controlled, the main objective of the dust in a given room is determined according to the requirements of the products to be handled in the room.

(A) Cleanliness and the number of ventilation cycles. The cleanliness of the room depends upon the number of ventilation cycles performed per unit time. the structure should be contrived so that the air flow is distrubed as little as possible and due care should be taken to prevent the accumulation of dust on surfaces anywhere in the clean room. In order to maintain the cleanliness of the room, the inflow of contaminating particles from outsid must be prevented. To obtain the required room pressure, outside air of apprepriate quality and quantity is necessary.

(B) Material and anxiliary equipment for clean room Material is employed for the ceiling, walls and floor. when necessary, such auxiliary equipment as air showers in the entrances and pass-boxes in the walls must be installed.

(C) Control of personnel , materials Personnel and materials brought, are the main sources of dust in clean rooms, so adequate controls must be adopted. For example, all personnel should be made to pass through air showers and change into dust-free clothes before entering clean rooms.

See our designed eletronic clean room!




See our designed eletronic clean room!



4
YRS
Wuxi Yijing Purification Equipment Co.,Ltd
China
Favorites